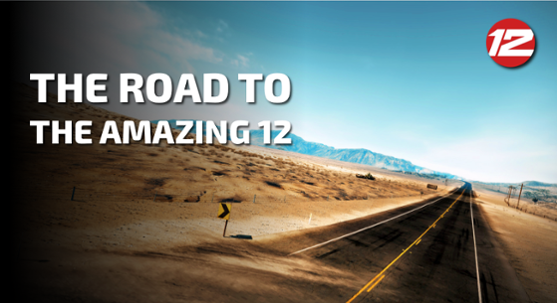 The Road To The Amazing 12
"The STRENGTH of a man isn't measured by the weight resting on his back, but rather the POWER to lift up heavy hearts"
These are words that I have forever inked into my left arm. They are to remind me that in this life, I want to be remembered more for my ability to build people up emotionally, than for what I can coach them to physically. Not only am I capable of changing another person's life, but in that process my life can also be changed, forever.
Every trainer/coach that I have met or will ever meet has a story of how they got to where they are, the reason they do what they do, their first success story, or an event that changed their life. Quite honestly it was never my intention to become a personal trainer at all. For as long as I can remember, I wanted to become a Physical Therapist. I wanted to work for organizations like the MLB, NFL, or even the Wounded Warrior Project. However, just like so many others, one person, one success story, one event changed my life forever.
My father is and will always be the reason behind what I do, and how I do it.
I consider him to be my first success story. I've seen him lose over 80 lbs. I've seen him beat cancer only to lose what he had work so hard for. I've seen him train back to a healthy weight with more strength and stamina now than he had 10 years ago. But with all those ups and downs, victories and losses, the thing he constantly reminds me of is that none of the physical victories would have meant anything without the emotional support to get him through. To him, strength isn't measured by how much weight he can lift. To him, strength comes from within and can be given or taken by others. So who will you be? Will you give? Or will you take?
Things Had To Change
Prior to becoming an Amazing 12 coach my life had become monotonous to say the least. Life as a corporate trainer on the everyday grind had lost the appeal that it once had back when I first decided to become a trainer. I found myself stuck in a management level position, training a handful of clients. The more I moved up in the company the less it became about helping my clients, the sole reason I fell in love with training in the first place. Until one day it clicked! When was the last time I learned something that could benefit my clients or myself? Am I really doing justice to these people taking them through the same routines week after week? Why aren't my clients getting better results? Could I be doing more?
The week I resigned from management I returned with a bigger focus on the clients I had neglected. Within a month I had signed up for certifications in FMS 1 & 2 as well as RKC level 1. From here on out my education came first. The best way to help my clients was to continuously learn more, educate them, and empower them to change their lives. What was the best way to do this? I had played collegiate sports. I knew how to lift weights. I had more than enough education on physical therapy. I knew corrective exercise. I had trained physique competitors. I knew nutrition. Now I have education and a bunch of fancy letters behind my name. CONGRATS! Why am I stuck in a corporate job, struggling to pay my bills, with no end in site, and unable to get my clients to the goals that they deserved.
That's when my good friend and A12 coach Taylor Starch told me about this guy Paul McIlroy and his Amazing 12 Transformation program. Taylor had just come back from the Strength Matters Summit in San Diego. The first thing he showed me was the Amazing 12 website and the hundreds if not thousands of transformations they had completed. I must have looked through those pictures for hours; I had no idea what the program entailed or how Paul did it. All I knew was that this was it! This is what I had been looking for! This is what is going to take my training and my clients' success to the next level. A program that guarantees results every single time.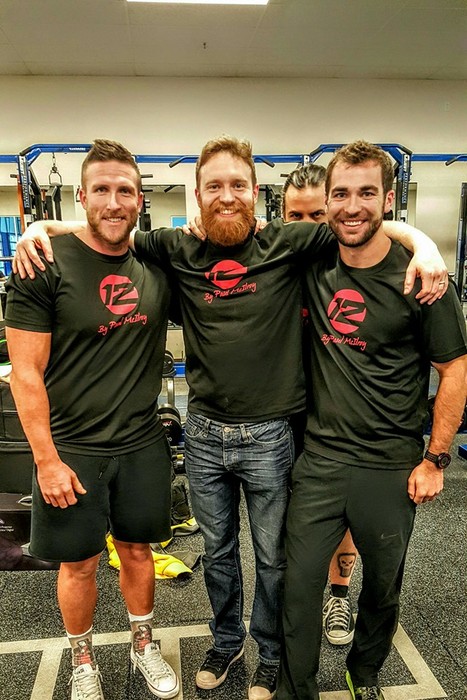 I've been to certifications, lectures, conventions, and summits. I've made life long friends all over the world and met some of the biggest names in this industry. However, the one event that will forever stand out in my mind was the first ever USA Amazing 12 Coaches Certification in Nashville Tennessee. It had been months since I had first heard of the program and I had started to build up this idea in my head of what I thought Paul McIlroy could be like. I have to admit I was intimidated! Watch any of his videos on YouTube, look at any of his powerlifting or kettle bell achievements, and what he has accomplished with the Amazing 12 and you would be too. On top of that I was now sitting in a room with 18 other Future Amazing 12 coaches, each one of them amazing trainers in their own right.